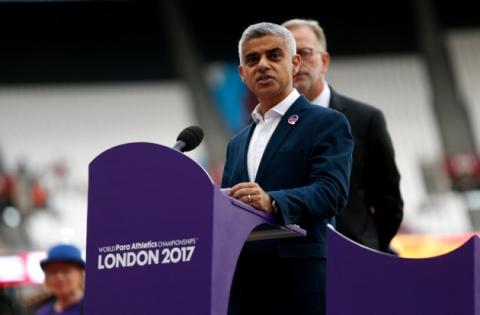 The Mayor of London, Sadiq Khan, has announced £4 million funding over the next four years for 25 community-led projects across the city through his Crowdfund London scheme, supported by the London Economic Action Partnership (LEAP) and crowdfunding website Spacehive. Local regeneration proposals in Camden, Hackney, Brent and Haringey will all receive funding.
Amongst the projects is the Camden Highline, to which the Mayor is allocating £2,500 to create a public garden atop a disused overground line between Camden Town and King's Cross.
In Hackney, the Well Street Market has already been supported by the Mayor, whilst the Hoxton Hall Youth Music Shout Out will receive £10,000 to fund the transformation of the building into a digital art and recording facility. Hackney's RIOgeneration will receive £40,000 to refurbish the local exterior of the art deco cinema and create a second screen.
In Haringey, a disused bowling club building will receive £25,000 to be refurbished, creating a community hub to deliver social skills and food plots at Café Connect. The £9,000 allocated to the Shine Café on Turnpike Lane will support the homeless as well as those with drug and alcohol problems, whilst providing space for exhibitions.
Cricklewood Library in Brent will receive £40,000 to build a new library on the ground floor of a new housing development. The donation puts the library on track to reach its target of £120,000 by September 25.
The Mayor of London, Sadiq Khan, said: "I'm pledging support to an extraordinary range of local groups for projects that will help strengthen their local places and make London an even greater city."